Exploring Your In Home Care Support Options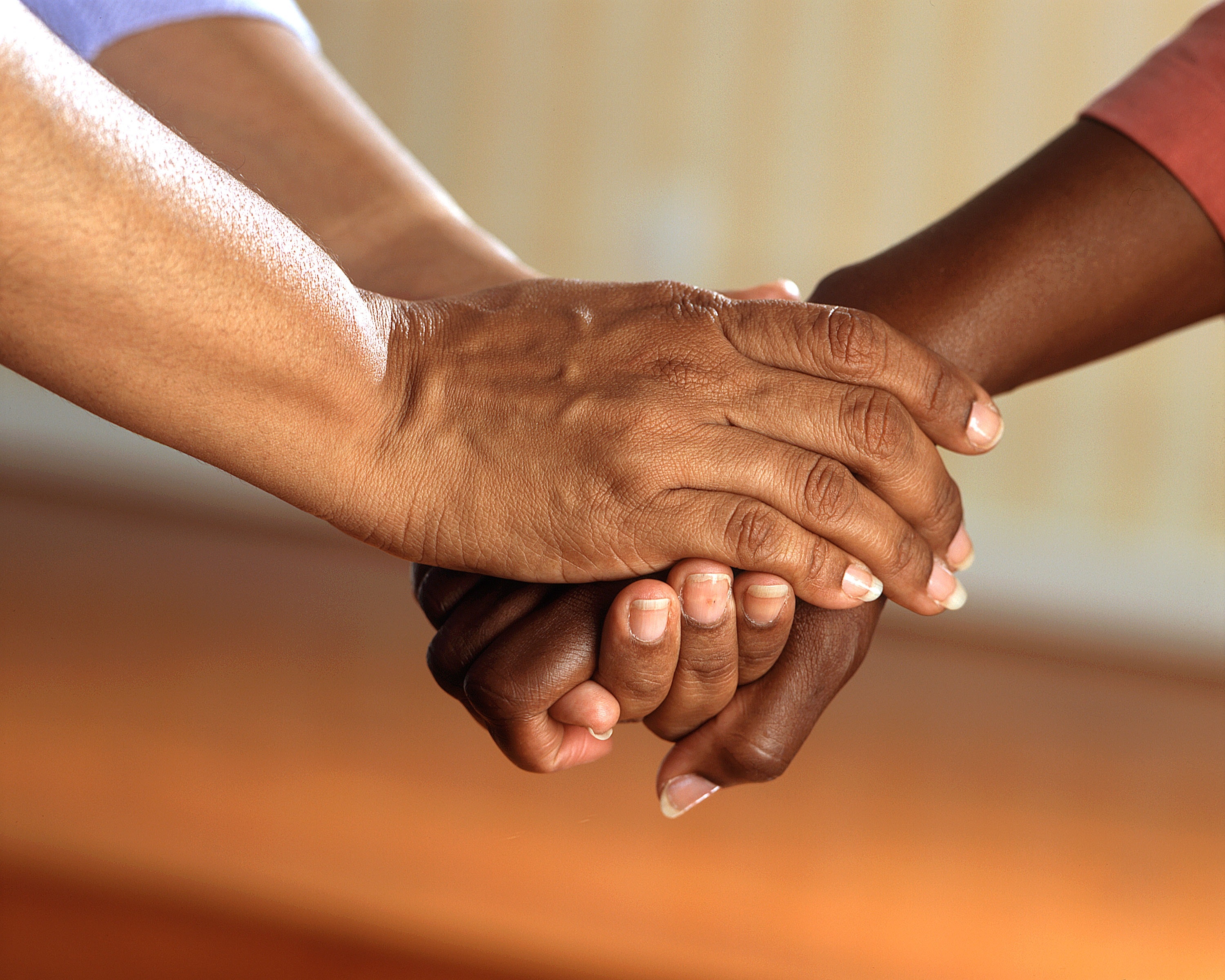 Aging can be hard. You can't remember things like you used to, you can't do all the things you used to, and for many of us, you can't be as independent as you used to be. It's a difficult process, and trying to support a loved one through it can be tricky business. Obviously, we here at Seniors Home Care think that aging in place is the way to go if you can manage it, and hiring caregivers to visit your loved one at their place of residence is a great option for many folks. However, it doesn't come without its challenges. That's where in home care support comes in.
Here, we want to look at your options for in home care support, both the services you can get through one of these types of programs but also what help is available to you to make those services more attainable. From a couple hours a week to live in home care, you've got options.
We'll go over different issues people tend to face with in home care and everything that goes along with it. Before we get into all that, though, we need to take a look at some of the basics in this space. Let's start with why people choose in home care support over their other options for senior care in the first place.
What is in home care support?
This kind of elder care has a lot of different facets, and they range from minimal involvement to live in home care. Basically, in home care is any situation in which the caregiver comes to you or a loved one to help. Some people only need a caregiver to help them with light housework once a week or so, while others need someone to spend the night with them as live in care. We'll go over that scenario in the next section, but first, let's talk about some of the specific services in home caregivers can provide.
We mentioned light housework before. Those kinds of services include meal preparation and laundry, for example. A caregiver can also be there to answer the door and phone to prevent seniors from getting scammed by nefarious actors. Personal care is often an important part of in home care, so caregivers often assist their clients with bathing, dressing, and other types of personal grooming.
Sometimes medically necessary services, like administering medication or checking vital signs, are lumped into in home care as well, but they need to be performed by a qualified health professional. Caregivers are great at their jobs, but most of them are not nurses or doctors.
Live In Home Care
Perhaps the highest level of in home care support is live in home care. This is a type of situation where the caregiver lives in the same home as their client. Different agencies or independent caregivers will have different policies about how this type of 24/7 care works. Some live in home care services operate in six-hour shifts, while others have different ways of segmenting the amount of time caregivers spend with their clients.
Live in home care is definitely not for everyone, but for loved ones who need to be monitored all the time, it can be a good option.
The Benefits of In Home Care Support
Most of these are going to be self-evident. If your loved one can no longer care for themselves, or if you can't care for them for whatever reason, then it's time to consider your options for elder care.
Flexibility
In home care is ideal for many people because of its flexibility. Certain services are a small time commitment, while others are a major life change. The idea is for the senior to only receive the services that are necessary at that time. These can be increased or decreased as necessary. If someone does not yet need live in home care, then they can retain much of their independence, which brings us to our next point.
Health
Another big benefit is one that's only come to light recently with the global pandemic. Nursing homes and similar residential facilities might be scary to those looking to avoid COVID-19 at all costs. Now, this isn't to say that residential care facilities for elders are unsanitary by any means, it can just be scary to know that your loved one is going to be around more people than you might be comfortable with in light of how easy it is to spread this disease.
Familiarity
When seniors can stay in their own homes, they're often more comfortable around those familiar surroundings. In home care support like live in home care makes it possible for those elders to age in place. This can be especially true for folks who are in need of memory care. Caring for someone with Alzheimer's or other forms of dementia can be challenging, and keeping them in a familiar environment can help them feel more at ease. Live in home care can prompt your loved one to take their medication, help them with personal care, and reminisce about the past with them, all in an environment that they recognize and feel comfortable in. That familiarity is a huge benefit for a lot of folks considering live in home care for their loved one.
In Home Care Challenges
Although live in home care and other kinds of in home care support can be great options for a lot of people, there are definitely some challenges that come along with the territory. In this section, we'll take you through a few of the most major ones. Knowing what to expect in terms of challenges can help you be prepared to face them. No solution is going to be 100 percent perfect, so anticipating the different challenges that might arise with in home care support is a good way to head off problems before they become catastrophes. So, without further ado, here are some of the challenges you might face with in home care support.
Cost
Many people cannot afford outside caregiving for their loved ones and take on the task themselves. Of course, there are other reasons for not seeking in home care support and preferring to keep all caregiving activities within the family or other trusted loved ones, but cost is often a major factor.
The upside here, though, is that in home care support can often be a lot more cost-effective than moving your loved one to assisted living or another type of residential facility. This is especially true if your senior loved one doesn't need 24/7 or live in home care.
So, this is all to say that cost is an issue with the entire industry, not just with in home care support. Choosing just a few hours a week of in home care to support your existing efforts to ensure the wellbeing of your loved one can be a good way to feel supported but not break the bank. Plus, you'll get a few hours to get your own chores and activities done if you're providing live in home care for your loved one.
Trust
Having someone come into your home that you don't recognize can be a scary or uncomfortable situation, especially as we age. The idea of letting a stranger through the door can be a no-go for some people considering in home care support. Of course, reputable caregivers and caregiver agencies are completely trustworthy and are only there to help, but sometimes, the trust issue makes people more comfortable in a residential facility. Memory care is one example where your elderly loved one might not be comfortable opening the door to a stranger.
On the flip side, keeping someone in familiar surroundings can be a huge boon to memory care, like we discussed in a previous section. So, it's a matter of weighing each individual's specific needs. If trust is a big concern, put that on the top of your list.
Finding the Right Caregiver
Making sure the person or people caring for your loved one get along with them is of utmost concern. Sometimes, their personalities just don't mesh.
Support for In Home Care Support
Given these difficulties, there's more need out there than just for in home care; many people need support to make those services feasible. The main blocker that we identified above is the cost. Many families can't afford home care for their elderly loved one, so they take everything on themselves. Instead of finding live in home care or moving their loved one to a facility equipped to care for them, they might take turns spending the night with them or set them up with a bedroom in their home. In this section, we'll look at some of the different ways you can get in home care support if you're in this or a similar situation.
Financial In Home Care Support
You definitely want to be sure you can pay for the appropriate level of care before you begin any services. That's an important aspect of financial in home care support. Different families go about paying for in home care in different ways. Some are able to put away money early on or purchase long term care insurance before the need for care arises. Even if that's not the case for you, though, you have options.
One of them is Medicare. While it's true that Medicare only covers the cost of medically necessary home health care, Medicare Advantage plans can often offer you more flexibility. They have the option to offer more coverage than original Medicare alone. You should check with the plan provider if you think this might be the case for your loved one.
You might also be able to find support through Veterans programs if your loved one is a former service member. You'll have to reach out to your regional Veterans Affairs office for the specific details. If all else fails, you might qualify for a federal tax deduction. As long as you're the one paying for the care, it's possible that you could claim your loved one as a dependent. There are some specific criteria, of course, and you should check with a tax expert before banking on this one, but it's definitely an option to consider.
An interesting and less well-known option is PACE, or Program of All-Inclusive Care for the Elderly. This is a program attempting to keep adults with nursing home-level needs in their own homes. You'll have to meet a specific list of qualifications, but if you do, this can be a good option to help you or a loved one age in place affordably.
Find the right in home care support for your loved one.
Live in home care and other forms of in home care support can be a complete game changer for your family. It's definitely difficult to give up caregiving duties, but just know that hiring a trained professional can be one of the best things you do for your loved one. They can get the support they need with a solution tailored to their specific needs, and you can get some peace of mind knowing they're well cared for. That way, the time you spend with them will be quality time.
Now that you know what kind of services and help for those services are out there, you're ready to start seriously searching for in home elder care, whether that's live in home care or something less comprehensive. Now you know what the main benefits and drawbacks of in home care are, and you're ready to address any concerns your family might have. You've also got some good places to look into getting further support if you're not quite ready to make this happen on your own.
If you need a place to start looking for in home care in the St. Louis area, consider us here at
Seniors Home Care
. Feel free to reach out and
contact us
about your needs — we're happy to work with you to figure out the right mix of services for your loved one.
Join the Discussion
Seniors Home Care reserves the right to remove anything deemed inappropriate, off-topic or otherwise questionable; however, we have no responsibility to do so.