Issues to Avoid with St. Louis Home Health Care for Seniors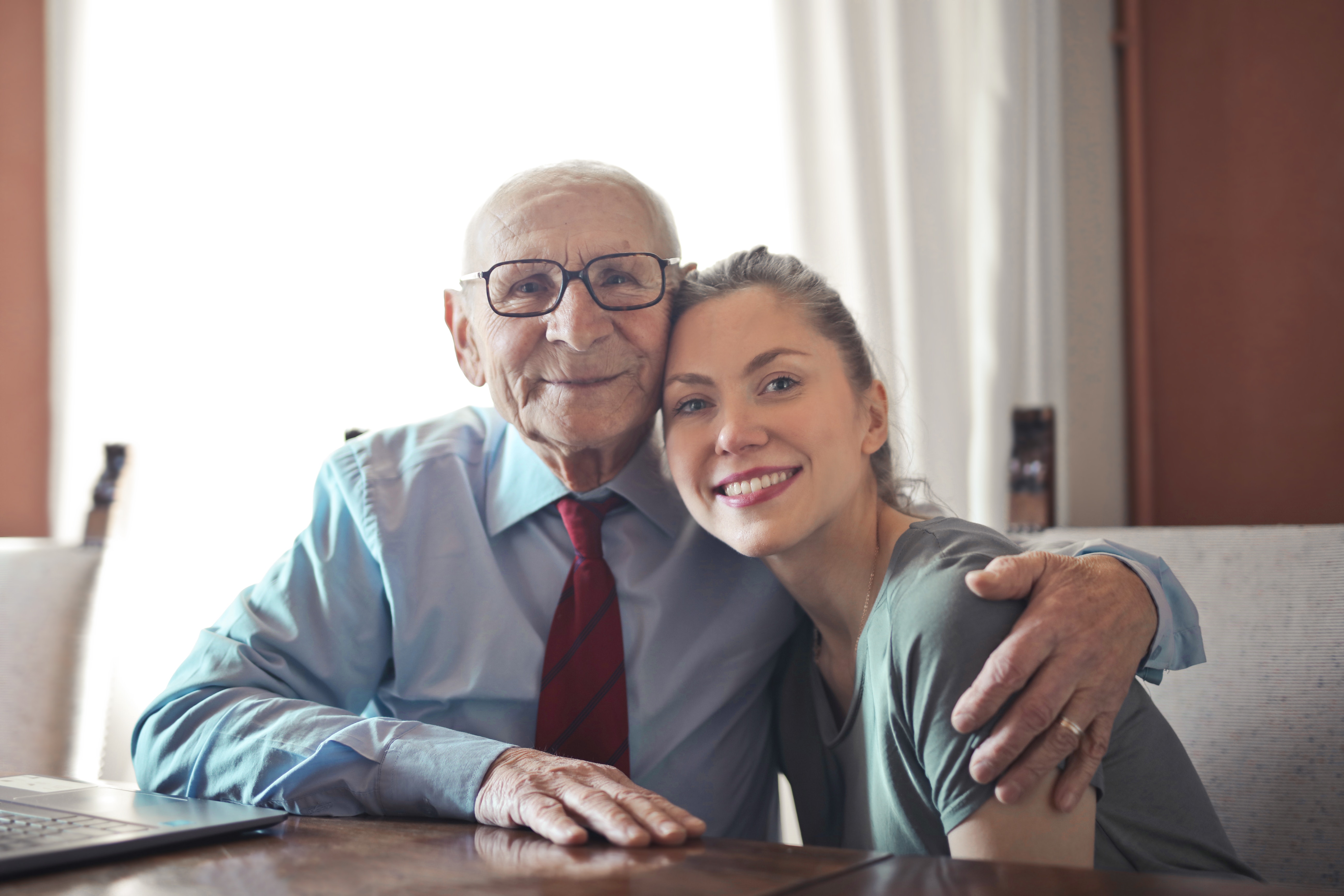 Looking for household services for seniors can be stressful, and worrying about how different companies will treat your loved one is top of mind. As with anything, a myriad of things can go wrong, and the industry faces some uphill battles in general. However, we're not here to alarm you and scare you off from finding St. Louis home health care for an aging relative. Like anything in life, as long as you can work around problems as they arise, it can be a great solution for you and your family.
To navigate this difficult field, there are also some important mindset changes you need to make to your own process. There might be external issues that you can't really control with the different companies you're looking into, but there are also internal issues within your control. Here, we've compiled all the biggest stumbling blocks to avoid when looking for a St. Louis home health service for your elderly loved one, both in companies and in yourself.
External Issues
Good household services for seniors can sometimes seem hard to come by. It's an ever-growing industry that might feel hard to navigate, but there are definitely great options out there. To make sure you're dealing with only the best, here are some red flags to watch out for and also the biggest issues affecting the St. Louis home health service industry.
Inexperience
Not all brand-new caregivers are going to be bad news, but the experience of the company or individual caregiver you hire is definitely going to play into how much you implicitly trust them. Ask how long the company has been around, and ask how long the specific caregiver assigned to your family member has been working there. Some people are great at what they do right off the bat, but you should still be a little cautious when it comes to new household services for seniors. Experienced St. Louis home health services bring a wealth of knowledge you can only get on the job, and that means they're more likely to be completely attuned to the specific needs of your loved one.
Unprofessionalism
This problem can show itself in a wide variety of ways, and oftentimes, it goes hand-in-hand with inexperience. A whole host of issues can arise just in the timeliness area: Do you show up when they're supposed to be there, do they stay as long as they should, and are they attentive and focused the whole time they're there? If not, the St. Louis home health service you're using might not be the right one for you.
There are also more subtle signs that certain household services for seniors are unprofessional. The attitude a St. Louis home health worker has during a shift will speak volumes about how seriously they take their job of providing the best possible care.
Shortage of Caregivers
Some problems are bigger than one company or one family or even one area, and therefore can't be avoided entirely, and this is one of them. It's not a St. Louis specific problem, but it can affect St. Louis home health services. There's a nation-wide shortage of caregivers due to an aging population requiring more and more help. There just aren't enough trained, qualified caregivers for the amount of aging adults who need care at home. This is also an industry with a pretty high turnover rate due to the difficult nature of the work.
Although this problem can't be avoided entirely, it can be mitigated. That abundance of planning we mentioned earlier can certainly help out. Researching all your options before you're in a crisis can make finding someone much easier, even in the middle of a shortage of caregivers.
Incompatibility
The caregiver assigned to your loved one might be the most professional, experienced person possible, but they still might not mesh with your needs. Letting someone into your home to provide household services for seniors isn't always easy, and when that caregiver doesn't get along with your elderly loved one, it can be rather contentious.
It's important to be honest in the whole process so that you get paired with someone who will not only provide excellent care for you or a loved one, but who will also get along with them. An incongruity between the person receiving services and the caregiver can't always be avoided, but if you're clear about what your needs are and are very communicative with your caregiver, the worst miscommunications can be avoided.
Sometimes the issue is just unclear expectations. If there's a problem and you don't think your loved one is getting quite the level of care they really need, sit down with the caregiver and be honest about it. Draw up a clear list of expectations, and if things don't improve after that meeting, that's when you can explore other options.
Internal Issues
Even if you avoid all the external pitfalls of trying to pick household services for seniors, there are plenty of potential problems to your approach to the process, too. Read on for the main things to avoid doing when you're looking for St. Louis home health services for your loved one.
Lack of Communication
This is an especially difficult problem if you live far away from the loved one receiving St. Louis home health care. You might worry about all the other issues on this list just because you're not receiving updates on how the household services for seniors are going. That's when the real problem is lack of communication. Make it clear when you want updates and what kind of information you expect in those updates. That way, you can monitor the situation and watch out for the other issues we've listed here.
Some of these conversations might be sensitive or difficult, but that makes them all the more important to have. Approach it with compassion, but don't settle. If you don't know what's going on, you can't fix anything that might be wrong. Good communication should always be top of mind.
Inadequate Planning
This one's on you, not the St. Louis home health provider. Of course, if you're not in a place where there's time to plan ahead for household services for seniors and you need them now, it's not the end of the world. However, you will probably get better results if you think your options through before it's an emergency. If you anticipate that you or a loved one might someday need St. Louis home health help, it's never too early to do a little research. Asking a doctor about what help your loved one will need as they age based on any conditions they have is a good place to start.
Planning ahead to be able to pay for household services for seniors is another important step here. There are certain kinds of insurance you can buy that will cover some of these services. Contact insurance providers and find out what your options are. There are also a lot of different benefits you might qualify for that cover a variety of services. St. Louis home health services for seniors can set you back a bit, so it's good to keep finances in mind early.
Wrong Services
You might think your loved one only needs simple household services for seniors, like help with cooking and laundry, but they actually need much more. Or maybe you think they need 24/7 supervision when they'd be just fine with a few check-ins. If you hire a St. Louis home health company to do the wrong services for your loved one, then no matter how great they are at their job, it's not going to fulfill your needs.
The solution for this one goes hand-in-hand with a lot of the other points we've made here — do your research so you know what kind of St. Louis home health options are out there, communicate extensively with your loved one and their doctor to make sure you're all on the same page about what services are required or might be in the future, and make an informed decision from there.
Incorrect Assumptions
If you rely on your assumptions about household services for seniors to guide you to make the best decisions and get the best possible care, you might not make it very far. Stay involved at every stage of the process, from the first conversation through the ongoing services, to make sure you're not just assuming everything is fine or going to plan.
Letting Family Dynamics Interfere
Sometimes, not every person who has a say in what kind of household services for seniors your elderly loved ones get is on the same page. Expectations can differ, and as we've said many times now, communication is a common pitfall. The stakes are pretty high, so it makes sense that tensions might run high between different family members. However, it's important not to get so caught up in disagreements that the family member requiring care is negatively affected.
They might not be able to advocate for themselves, so you might have to. However, you should also share all the research you do with anyone else who has a vested interest, and let anyone who wants to be involved in on the process. It might not be the most efficient way to make decisions, but making sure all family members know what's going on and feel that they have made their opinions plain can prevent a lot of headaches.
On the flip side, you might have to put your foot down on somebody who's perhaps a bit too loud with their opinions. Disagreements about St. Louis home health services might happen, and that's normal, but keep them as respectful as you can. That clarity of communication and purposes needs to extend to the whole family.
Short Term Thinking
Okay, so this one is a bit tricky because sometimes a short-term solution is all you need. Maybe your loved one has had an operation and just needs help transitioning from the hospital back to home during their rehabilitation period. Household services for seniors can be very effective at filling a gap there.
However, lots of times, your elderly loved one doesn't need a short-term stopgap — they need long-term help. If you're looking for St. Louis home health services for them, you need to be honest with yourself (and everyone involved, as per our last point) about where it's going. Underestimating their needs can lead to you making frequent changes to their care plan, and that is certainly more trouble than making an informed, forward-thinking decision from the beginning.
It can be hard to come to terms with, but make sure you're making appropriate decisions about what household services for seniors your loved one needs and will need in the near future.
Conclusion
Listing out all of the issues like this might make St. Louis home health care sound scary and like a big pain, but it really doesn't have to be this way. Odds are that you won't encounter most of the items on this list; the goal is just to prepare you for any possible scenario. Scary things often feel more doable as you amass information about them, and that's our goal here.
There are a lot of problems facing the household services for seniors sector in general, like a lack of qualified caregivers, and those kinds of things you can't do much about. The things you can control, however, are how you prepare for senior services and how you communicate with potential caregivers. If you stay on top of the situation and make sure your loved one is getting the best possible care, there will be nothing to worry about. Make your expectations clear, and keep checking in to see how it's going if you don't live in the area and can't stop by to see for yourself.
It's all about doing good research, asking the right questions, and continuing to monitor the situation as it develops. Any situation is going to throw issues your way, but as long as you are prepared to handle them, they shouldn't set you back too much.
Join the Discussion
Seniors Home Care reserves the right to remove anything deemed inappropriate, off-topic or otherwise questionable; however, we have no responsibility to do so.