10 Home Health Care Tips for Aging Seniors During Winter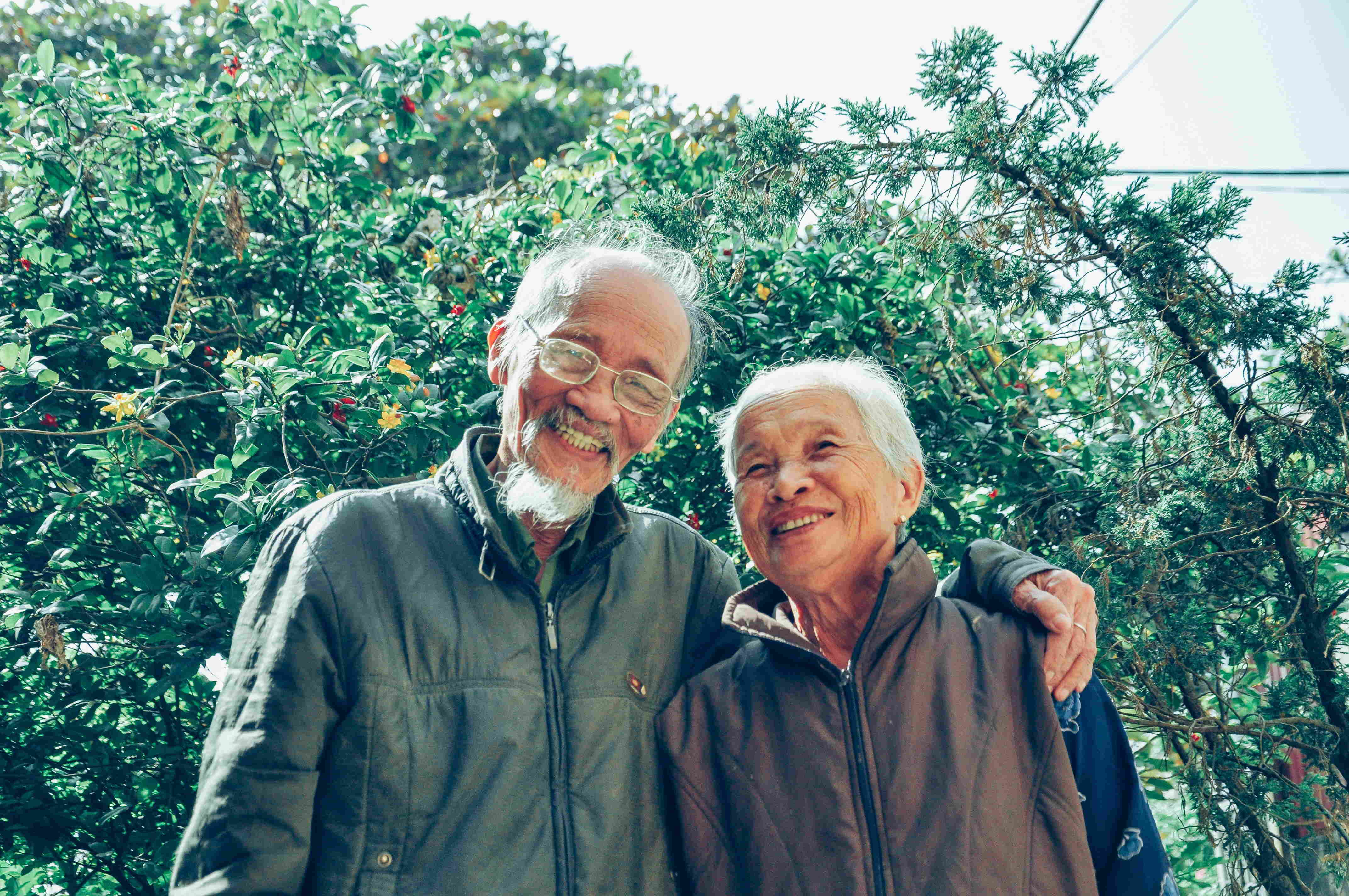 The winter season is a time filled with festivities and activities. Most people are finalizing on the work or making holiday plans. With numerous events such as planning and preparation for gifts, holiday parties, and family dinners. There is a lot of distraction that can prevent senior adults from concentrating on health as expected. During the winter season, most senior adults prefer staying indoors and remaining relatively inactive. You may often yourself snacking on high-calorie treats that momentarily induce good feelings. Many factors, including expenses, weather, and more may leave you feeling anxious or depressed. You will probably sacrifice regular exercises for warm nights on the couch indoors during cold and chilly weather. It is not easy to remain fit and healthy when the weather is freezing and the days are short. The continued dismissal of exercise and a healthy diet may predispose you to a weak immune system, injuries, and illnesses. As a consequence, you might find by the time winter ends, you may have added a bit of weight, or after completing the holiday, you may experience difficulty in your journey to remain active. Most of the seniors may let habits of healthy eating and dieting slip. In addition, cold weather is associated with numerous safety risks to the elderly. Unfortunately, many senior adults are not aware of all the risks. Hence private home care can provide a vital resource for aging seniors. Prior recognition of low energy, illness patterns, and safety risks is the secret to preventing or managing health challenges during winter. The following ten tips are vital in ensuring you are safe and healthy during winter:
1. Prioritize safety.
Recent CDC reports indicate that injuries and malnutrition cases are highest during winter. To avoid these you should consider:
Staying Warm.
The icy and frigid temperature during the winter season may pose significant challenges. During cold weather, you will be at an elevated risk of developing hypothermia and frostbite. Frostbite occurs when one is exposed to freezing temperatures for an extended period. As per the CDC report, hypothermia contributes to about half of senior adults' deaths over 65. In old age, you produce less heat from your bodies as compared to the younger population. It makes it difficult for you to tell when your body temperatures drop so much. Additionally, many seniors have underlying chronic conditions such as thyroid disorders and diabetes that make it challenging to remain warm. Hypothermia may predispose you to severe complications such as heart attack and organ failures. So, it is vital as a senior adult to keep warm even in private home care. Consider installing HVAC systems that maintain the thermostat between 68 to 70 degrees. It would help if you also carried out inspections to ensure you adhere to the best home health care tips. You should also confirm if there is proper insulation and that heat isn't escaping through the attic or windows. For the best home health care tip, consider putting on multiple layers of clothes and dress warmly. If you need to get outside, ensure you bundle up and use a scarf, hat, and gloves to cover exposed skin areas. Always seek assistance and change as soon as your clothes get wet.
Identify and Do Away with Fall Risks.
Falls and slips may cause long-term harm to you as a senior adult at any season of the year. The highest risks of falls occur during the winter period because of snow and ice. It is imperative to take the necessary precautions to reduce the likelihood of spills. You may consider using sand, cat litter, or road salts on your driveways, walkways, steps, and sidewalks to make the areas slip-free. To minimize fall risks, buy sturdy shoes that have adequate traction and soles that do not slip. Consider remaining indoors for the best home health care results if there is ice or snow outside. Furthermore, you may request for de-icing or shoveling assistance so that you do not overexert yourself. For the best home health care, take precautions to avoid water spills, snow, or slippery ice. It would be best if you used welcome mats to avoid tracking moisture within the house. Additionally, ensure visitors who come into your home take off their shoes. For the private home care facilities, the caretakers should look out for wet spots around the house and wipe them promptly. During winter, the stairwells get dangerous and slippery. To prevent severe falls that may lead to injury, consider using handrails. You can strategically place handrails in the backyard door and bathroom to minimize falls. Railings are useful, especially if you are experiencing balance problems. Additionally, de-cluttering and getting rid of unnecessary barriers along pathways will prove helpful in minimizing falls. Also, proper lighting in the stairs, hallways, and areas prone to spills like the kitchen and bathroom significantly reduces falls during winter.
2. Consider Implementing A Healthy Diet.
Even though the winter period may predispose you to weather-related injuries, the most significant setback to your overall well being is inadequate regular exercise and a healthy diet. The unpleasant and chilly weather may prevent you from getting out to do outdoor workouts. Additionally, the winter season makes it challenging to maintain a regular shopping schedule. The act of spending a lot of time indoors makes it harder to maintain a balanced diet. Hence, it is advisable to look for help with meal preparation and shopping during winter. Home health care can contribute to well-balanced and nutritious meals. Instead of satisfying your cravings with high-calorie carbs, consider eating more protein. Foods rich in protein provide high energy and leave you feeling full. Ensure the balanced diet is composed of minerals and vitamins to stay healthy. To be specific, ensure you frequently take a vitamin D supplement. It's essential because of inadequate sunlight during winter. There is a high likelihood that you will experience calciferol deficiency during the cold and dark winter months. If you do not like taking supplements, you may consider taking foods rich in vitamin D like: Mushrooms Eggs Salmon You can also supplement the diet with beverages and foods fortified with calciferol. Examples are breakfast rich in calciferol are cereals, canned or bottled fruit juice, and milk. Use freezers to keep extra food. You may also consider the following:
Omega 3 and 6 Fatty Acids
During winter, consider incorporating omega-three fatty acids foods into your diet. Examples of natural foods abundant in omega-three fatty acids are nuts, plant seeds, and fish. It is useful in relieving joint stiffness and pain, which affect the aging population. It possesses anti-inflammatory properties. Additionally, studies reveal that omega-three fatty acids will help you reduce depression, which is more prevalent in winter among senior adults.
Incorporate More Fiber
Soluble fibers available in nuts, oats, and apples are vital in boosting immunity and lowering inflammation. For home health care, consider taking meals rich in fiber because they help reduce cholesterol levels and minimize the risk factors for diabetes. Diet rich in fiber is vital to you during winter because of the protective role in the digestive system.
3. Exercise
For seniors, especially those in need of private home care services, it may be challenging to exercise. However, studies have revealed that exercise and a healthy diet will protect you from illnesses during the winter months. With recent technological advancements, one may find age-friendly online workouts to keep you active. Additionally, one may take occasional walks in the parks or the streets when the weather permits. For home health care, your loved ones should assist you in sticking to a weekly exercise schedule. Before beginning the next week, your caregiver or loved ones will plan the various exercises expected in the coming weeks. This includes the type of training and the length of the activity. By guiding you, you will be encouraged and committed to remain fit in all seasons.
4. Ensure Safe Transportation
Each year, about 480,000 vehicle injuries are weather-related. It is necessary to take precautions to ensure you are safe while driving in the winter. For best home health care, ensure your vehicle is safe enough to operate during the winter season. This implies having the most appropriate tires for travel during the season. Make sure your car gets winterized, serviced, and inspected before any journey. Check out a AAA-membership, insurance coverage, and other possible forms of protection. If you are planning to drive through stormy regions, ensure that your tires can withstand hydroplaning. You should only get onto the wheel if you feel stable enough to handle the vehicle without losing control. To conform with the best home health care, ensure you keep emergency snow supplies within your car, including sand or kitty litter, emergency flares, snow scrapers, heating packs, blankets, and water. In case of travel: Share with your loved ones your destination, the routes you will use, and the estimated arrival time. Note that winter is also the best time to initiate a conversation about driving with your loved ones. Allow your loved ones to drive you or consider keeping off the roads while in the private home care until the winter season is over. Consider alternative transportation methods such as local carpools and public transport.
5. Take Precautions to Prevent the Flu
The human influenza virus that causes flu is a significant risk to the health of senior adults. As per the Center for Disease Control report, most of the elderly above 65 who get flu end up with severe complications. As one ages, their immune system becomes weaker. The occurrence of influenza is more predominant in the winter season, especially among the elderly. The best home health care for you to avoid the flu is by receiving the flu vaccine. Note that there are numerous vaccines effective against pneumonia and flu. The vaccination significantly reduces death rates and hospitalization among senior citizens in home health care or private home care. Alternatively, you could opt to take foods rich in vitamin C that boosts one immunity.
6. Get Help from Your Loved Ones
Ask for help from friends, family, or community members when performing demanding tasks. Remember that you are not as energetic as you once were in your younger years. Seeking help will not only ensure that you have company but also minimize the occurrence of avoidable injuries. For elderly individuals who may require help performing basic tasks, home caregivers are invaluable, especially during the winter. Aside from assisting in daily activities, the professionals will provide active conversation and listen to you when you highly need them. Professional caregivers in private home care are committed to ensuring that you are doing well by assisting you with booking appointments and attending religious and social functions.
7. Stay Social
The winter season will force you as a senior adult to remain indoors or with private home care services for a prolonged period. The resultant effect is that you will feel lonely and isolated socially during the season. Social isolation may have a severe long-term impact on your mental health. Several studies reveal a correlation between chronic health conditions and social isolation. Fortunately, your loved ones can do a lot to help you remain connected. During winter, consider spending much time with your relatives, friends, and family. To get the best home health care, you should schedule frequent get-togethers with your family and friends. Alternatively, you can video call them if they happen to live far away from you. For the elderly in private home care, frequent visits from their family and friends will keep their morale high and ward off any depression. Additionally, you may reach out to friends and family, forge new friendships, and get updated on current happenings through the social media platform.
8. Maintain High-Quality Hygiene
Although it may sound basic, hygiene plays a role in health. Basic hygiene practices such as frequent hand washing and proper waste disposal ensures the best home health care. Additionally, washing fruits and vegetables before cooking or eating eliminates the risk of gastrointestinal infections.
9. Plan For Emergencies
For best home health care, consider stocking up enough food and water supplies will minimize movement. Also, you should ensure that there is a winter survival kit placed in your home and car. The winter survival kit should incorporate: Blankets Non-perishable food supplies Batteries Water Medical supplies Cell Phone Adapter To ensure your friends and family's safety and security, consider installing the Find My Friends App. With such an app, one can easily trace their friends and family's whereabouts, especially seniors, with a click.
10. Install A Dependable Weather App
The winter season is a highly unpredictable season characterized by winter blizzards, high winds, freezing rain, and snow and ice. For home health care, consider installing a reliable weather app to update you on recent news, timely alerts, and foreseeable weather forecasts. With such information, one can plan ahead and remain safe.
Join the Discussion
Seniors Home Care reserves the right to remove anything deemed inappropriate, off-topic or otherwise questionable; however, we have no responsibility to do so.