The Benefits of Private Home Care You May Not Know About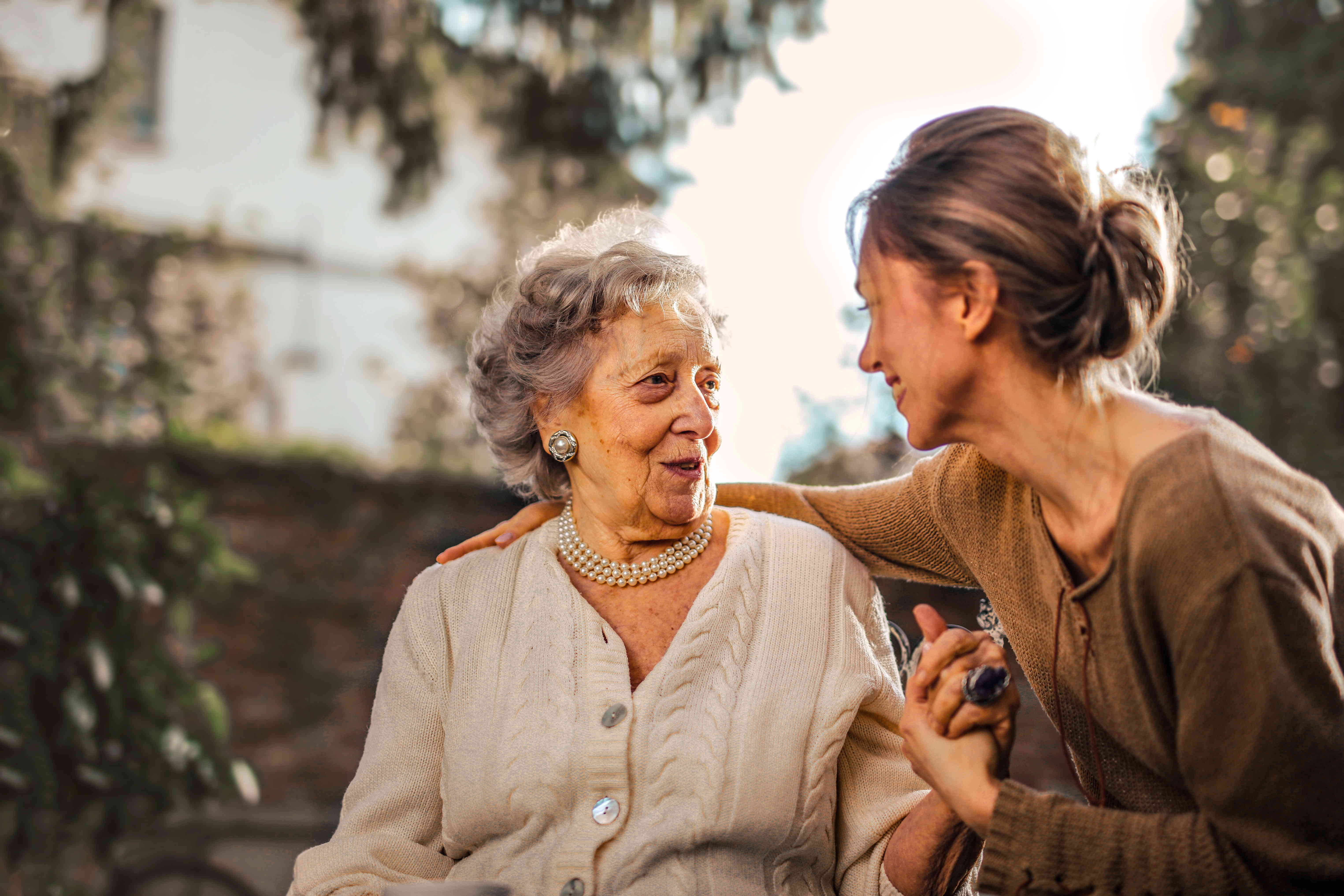 Assisted living has changed so much over time, as many companies and organizations now offer home-based care. Statistics also show that older adults prefer to stay home for as long as possible when physical and health changes kick in. With all the daily responsibilities you may have, assisting loved ones who need extra care has its challenges. Thus, organizations best in home care services are an excellent option for you to help care for your seniors and loved ones.

For the elderly, home care services in St Louis offer great help and support for your family for as long as you want. So, what factors make a home care facility to be the best in home care services?
Certifications - Certifications are proof of the credibility of a home care company and its employees.
Experience - The duration an institution has been in the field matters. Seniors Home Care is an excellent example of a veteran St Louis home care company with years of experience since 1987.
Well Trained Personnel
Services Offered - Find out the services in the packages. For instance, do they have skilled nurses, transportation services, nutrition, and medical management. Seniors Home Care is among the best in the St Louis area, famous for its excellent nursing, medical management, and companionship services.
Whether you are looking for full-time or part-time home care assistance, private homes best in home care services are not hard to find. If you need these services for your parents, relatives, or any loved one who needs daily living assistance, here are the benefits of private home care for your review.
The Comfort of Familiarity
Keeping your loved ones at home where they are comfortable and familiar with their environment is vital for their well-being. They may also have the desire to stay at home for as long as possible. Home care ensures this wish is kept by bringing the services right into your home. The family home's familiarity is beneficial for loved ones who may be suffering from progressive conditions such as dementia.

Home care allows your elderly loved ones to maintain a familiar routine that doesn't force them to make significant life changes. The St Louis home care service industry offers personalized care to Dementia/Alzheimer patients in the comfort of their homes.

Besides, your loved one can still keep their favorite pets, take them for walks, and even feed them without the restrictions that come with staying in a facility or hospital. Pet companionship is a stress reliever for seniors and can ease their loneliness. For some Alzheimer's or dementia patients, pets have the potential to ease their nerves. Walking and taking care of pets can prove to be excellent exercises that help reduce the chances of stroke and heart disease.
Personalized Care
Assisted living facilities work around routines and schedules, with staff having more than one patient to administer care. The luxury of one-on-one care is not available in this scenario. Private St Louis home care amenities, however, give your loved ones personalized care all around the clock. Every service the caregiver provides is customized to fit your loved ones' needs and your family's routine.

Maintaining the same caregiver means understanding your loved one's needs and paying particular attention to the little stuff. Some personal preferences like taking medications with warm water or milk, stretching out under the sun, or enjoying evening walks without time restrictions, are perks that private home care can give your loved one. Besides, the one-on-one attention that your caregiver provides limits cases of neglect that occurs with services away from home.
Promote Companionship
Whether the private home care staff are part-time or full time, your loved one gets to form a trust bond with them. It may be challenging to pay daily visits to relatives who stay alone if you have engagements such as work or business. Private St Louis home care workers' training allows them to care for patients' physical and health needs while being friendly and kind.

Trust and companionship are an excellent way for your loved ones to feel comfortable with the service provider while also giving you peace of mind. Caregivers can have meaningful conversations and foster human connection with their seniors. It will also help your seniors combat loneliness and promote their general wellbeing. We all are social beings, and connecting to others lifts our spirits.

A St Louis Home Care company like SHC provides companionship services that include accompanying senior(s) to lunches/dinner, assisting in tasks like choosing clothes, and offering stimulating conversations. Other activities loved ones can participate in with their caregivers include card games, watching games and movies, taking walks, reading, and even accompanying them on shopping errands.
Promote You and Your Family's Participation
There is nothing more fulfilling than being able to care for and support your loved ones. Private home care allows you to participate in taking care of your elderly loved ones. Organizations that provide top quality home care will enable you to make direct phone calls, visit whenever you want, and even actively be involved in the service like reading them a book or merely giving them a foot rub.

You can also keep doing activities that you love doing as a family, like soft gardening, walking pets, holding cookouts and barbecues, playing cards, watching games and movies, and any other social activity that helps you bond. All you need to do is check with the caregiver to ensure you do not put a strain on your loved one, and any activity you do does not diminish their health.
Maintain Dignified Care
Private home care allows your assisted relative(s) to access the help they need for daily living while ensuring their dignity and privacy is intact. You probably know that care facilities may have utilities such as bathrooms and bedrooms shared among their clients. For your loved ones, maintaining privacy in the comfort of their home is a welcome experience.
The caregivers will assist your loved ones with activities such as grooming and bathing in a dignified way to promote their quality of life. Your elderly or sick relatives can also keep using their beds, favorite couch, or bathroom comfortably.
Give Your Loved One Independence
Home care enables you to remain independent by coming in to assist in areas where they need help. You have the choice to call a caregiver if you are going away and need someone to take care of them for the assurance that they are safe. Home care will also step in if all you need is help with taking your loved one for grocery shopping when you cannot do so yourself.

Your loved ones can still control many aspects of their lives for as long as possible. These areas can be the time they wake up, go to sleep, when they want to take walks or receive guests, and even their eating schedule. A St Louis home care organization such as SHC provides transportation services to seniors in their own or the caregiver's vehicle.
For seniors, using their car gives them the feeling that they are still independent.

Home care also allows your loved one to continue participating in their favorite activities like tending to their gardens or brushing their pets. These independent activities and routines will promote their overall happiness, and that is something you want for your seniors.
Access Great Medical Care
Private home care services like SHC have trained medical personnel and skilled nurses to support you and your family in caring for your loved ones' medical needs. Professional medical personnel who have licenses can administer medication for your loved ones at the right times and correct quantities. You do not have to worry about your loved ones forgetting specific dosages because the nurses can handle that for you.

Medical equipment that requires professional knowledge to handle will have skilled personnel to manage them. The nurses will prepare health documentation and even accompany your loved ones to doctor appointments.

Age, injuries, bed rest, and illnesses can negatively impact your loved one's nutrition requirements. Their nutrition needs, especially those with chronic ailments, can be planned by the home care with lively home-cooked meals and further nutritional counseling. Seniors Home Care, recognized as being one of the best in St Louis home care industry, provides amenities with nutrition services that include the following:
Preparing Grocery Lists
Meal Preparation
Diet Monitoring
Follow-up on disease-specific diets like renal and diabetic diets
Storage of prepared foods for their client convenience
Specific physical therapy sessions that your relative may require after a major trauma can be done comfortably from home with a skilled caregiver. You also get to reduce their length of stay in the hospital by providing the needed care. Facilities in the St Louis home care industry have a specialized medical management program for assisted living. SHC's MedSet program can help you keep tabs of refills, monitoring your loved one's vital signs, and even set up any complicated medical equipment.
Promote Your Relative's Quality of Life
Aging and other factors, such as illness, come with risks that require special attention. Unpredictable situations such as the risk of falls due to poor vision, lost balance because of an injury, or even hearing loss can cause worry. Private home care services are there to ease your concern and help your loved ones navigate their homes quickly and safely with a caregiver to support them.

Private home care also helps your loved ones keep living their lives in a simple, relaxed way without worrying about handling any significant responsibilities by themselves. Some caregivers go the extra mile and help your loved one tackle small chores such as laundry, dishes, and vacuuming; thus, the home is a clean and safe living environment.
Quick Recoveries and Better Health Outcomes
Private home caregivers take time to understand their patient's needs, focus on paperwork, and monitor any vital changes. Your loved ones are likely to get a better health outcome in home care. The goal is to avoid hospitalization when possible and provide all the medical needs on an individual basis. You can prevent exposure to germs that arise due to prolonged hospital stay and restore your loved one's mental functioning by attending to them in a familiar place.

Besides, home care can involve your family members in pieces of training to take care of your loved ones in case of an emergency. Nutrition counseling, first aid skills, and emergency drugs administration are the information you will get to ensure your loved ones' health faces no neglect. People who have experienced St Louis Home Care services have talked of better outcomes while recovering from home.
Cost-Effective
Facilities best in home care can save you loads of money as they are cost effective while giving you quality services. Assisted living facilities charge per day while home caregivers charge per visit. You have the power to control how much care your loved one needs. In return, you get the value for your money with quality service. In some instances where you need home care assistance for chores or driving your loved one to and from doctor visits, the average cost is much lower than paying for a full-time stay-in facility.

With home-based care, you can easily cut re-hospitalization chances for recovering patients, which would be costly. You also get therapeutic services for your loved one under one roof without the need to keep booking appointments in different health institutions.

When choosing facilities that are the best in home care, please do some research and set up meetings with them until you find one that suits your family's needs. Some private home care facilities are excellent at matching caregivers to patients or clients, while others will readily give you options if you feel uncomfortable with one caregiver. Home care services take your comfort, trust, and peace of mind into consideration to offer you quality service.

Please note that with many seniors now opting to retire to familiar environments, home care is the best option for you to keep them safe, loved, and comfortable as they enjoy their golden years. It will also take some responsibilities off your shoulders and allow you to enjoy every moment you have with your loved ones.
Join the Discussion
Seniors Home Care reserves the right to remove anything deemed inappropriate, off-topic or otherwise questionable; however, we have no responsibility to do so.