The History of Seniors Home Care: Kit's Inspiration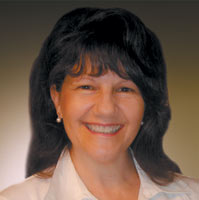 I often find myself asking certain questions about a business: "How long has it been in business?", "Where is the company's location(s)?" "What is the corporate culture?", "Why did this company start in the industry that it did?", etc. I think it's important to know what motivates a business and by getting a background and history of a company, I can better assess if it is one I would like to patronize and support. Let me take a few moments to share the Seniors Home Care story with you.
Over 20 years ago, Kit Whittington was serving as the primary caregiver for her grandmother, who had been a very special influence in her life, and who had also been diagnosed with cancer. Kit's brother (her only relative) lived miles away in California; she was the only family available to help care for her grandmother. Because Kit worked full time, serving as the primary caregiver grew increasingly difficult both physically and emotionally. Kit knew this was unhealthy and unsustainable in the long term.
After scouring ads in papers, yellow pages and magazines, Kit finally found someone she thought was trustworthy enough to care for her grandmother. The woman had advertised herself as a caregiver and was an independent contractor. Over the next few months, there were many tough moments; however, one stands out in Kit's memory:
"At the end of the day when I went to check on her and to my dismay I discovered that the caregiver had simply not shown up. My grandmother had missed her doctor's appointment and much needed meal. It was a debilitating moment, we were both in tears."
Kit's own feelings of helplessness and guilt with the situation fueled her to find a better way of caring for her grandmother. The firsthand experience with the inability to give 100% to a family member inspired her to start her own home health care business. In 1987, Kit opened Seniors Home Care and now, 24 years later, there isn't a day that goes by that she does not remember and share the end of life suffering that her grandmother experienced. The motivation behind SHC was personal experience and Kit has built the company on a solid foundation of consistent compassionate caring for all clients.
Do you have a story to share? We are here to listen. Find us on Facebook.
Join the Discussion
Seniors Home Care reserves the right to remove anything deemed inappropriate, off-topic or otherwise questionable; however, we have no responsibility to do so.